Comments Off

on Small Business Web Hosting Choices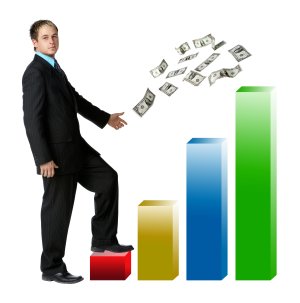 and then have their website lost (that nightmare has happened). So what do you need to keep in mind when choosing a business web host to provide space on their server for your website?
The first little caveat is this: when it comes to quality web hosting you get what you pay for. If a web host offers its service for free, you might be crying in just a short amount of time. And you may need quality customer service when you have problems. Do you think you are going to get a lot of help if you're not paying for it? It's fine to have free hosting for your personal site, but for your business? Let's be real.
When deciding on the right web hosting company for your needs, it's important to consider the provider's server downtime. When your site is down because of server maintenance, it will be an inconvenience, so you need to find out exactly how long they are down each month.
There are a lot of choices in hosting and a variety of types. Some of them have confusing names, like cloud hosting. Cloud hosting is gaining in popularity despite continuous security doubts. Cloud webhosting is cost effective, though, because you pay for your consumption rather than what you think you could need.
allow everyone to get a mini-server on the mainframe. The big benefit to this type is that it is less expensive than a dedicated server, which is great for a tight budget, yet you get some of the benefits of a dedicated web hosting like root access control.
are the ultimate choice for bigger businesses with heavy traffic, but having your own server comes at a cost. You do have total control with this type and don't have to share with anyone.
has a low cost, but unfortunately for small businesses, this type does not correctly support secure sites.
Categories: Business Web Hosting, Cloud Hosting, dedicated server, Shared web hosting, Virtual Private Server
---
---